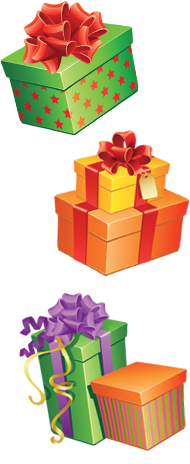 The holidays are almost here,
But you need more gifts, oh dear!
You need to find something that's neat,
That's really fun and not offbeat.
With shipping it could be too late!
What if you buy something they hate?
But wait! There is no need to fret,
We've got a gift that's a sure bet.
The gift of jigsaws! Sure to be
The greatest gift under your tree!
Premium Membership gives everyone
Daily jigsaws and Full Screen fun.
Over 2,000 puzzles and 30 cuts,
Not giving this gift is just plain nuts!
No shipping is needed; isn't that great?
Just email or print, your gift won't be late!
This holiday season the best gift to send
Is beautiful jigsaws to a loved one or friend.
Click here to give a Premium Membership gift certificate. Happy holidays!
View Comments (1)
|
Add Comment